Blog
5 years and 100 studios for DOC SHOT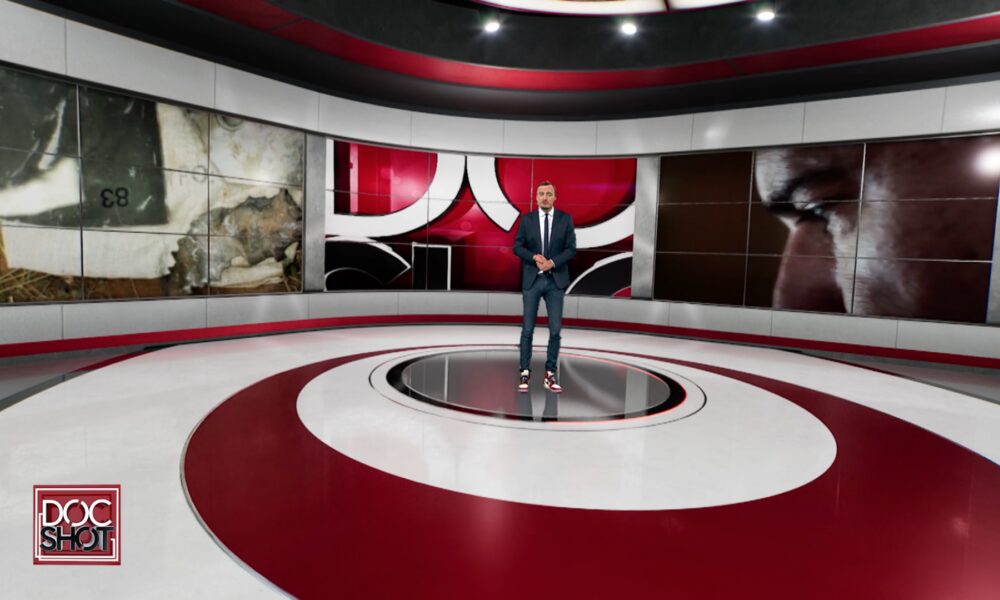 Since January 5th, 2018, the RTBF's show DOC SHOT at Dreamwall has become a reference for documentaries on La Une. Presented by François Mazure, we have produced no less than 214 episodes in 5 years, broadcasted every Thursday evening around 10 pm.
The recording sessions of Doc Shot are organized approximately every 2 weeks, and on April 7th, the show celebrated its 100th studio!
Dreamwall coordinates these studio recordings by selecting excerpts to adorn the virtual screens of the set, producing each show with a team in the control room. They also ensure follow-up for adaptation in subtitling by the Accessibility team, as well as the assembly of the show for final control room.