Blog
Remote live subtitling during the traditional Ducasse of Mons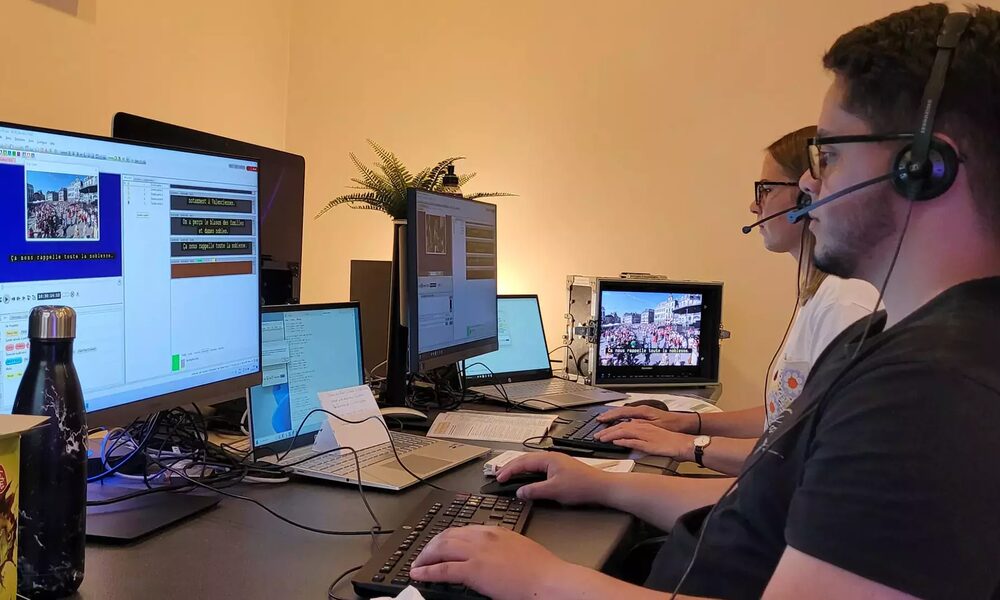 On June 4, 2023, the first remote live subtitling experience will take place during the broadcast of the Ritual Ducasse of Mons!
TéléMB and Dreamwall are partnering this year to collaborate on a groundbreaking remote live subtitling experience for deaf and hard-of-hearing audiences during the Doudou broadcast.
TéléMB (Editor's note: the local television channel broadcasting in the Mons region and the Haut Pays) is delighted to integrate this new technology into its infrastructure as a Community Media outlet, with the aim of further facilitating access to all our local content, including live events. Dreamwall is particularly proud to contribute to the development of innovative solutions that enable publishers and broadcasters in the Wallonia-Brussels Federation to make their programs more accessible to the deaf and hard-of-hearing community.
This television event (available through the audio and subtitle options on your Box) will provide an opportunity to discover this innovative solution for live subtitling without the need for specialized teams within broadcasting entities.
In the near future, we will present the main achievements of the Accessibility team and, above all, shed light on the individuals who work in this particular field.
To discover or revisit: the behind-the-scenes preparations for this exceptional day within the Dreamwall team, documented by TéléMB.