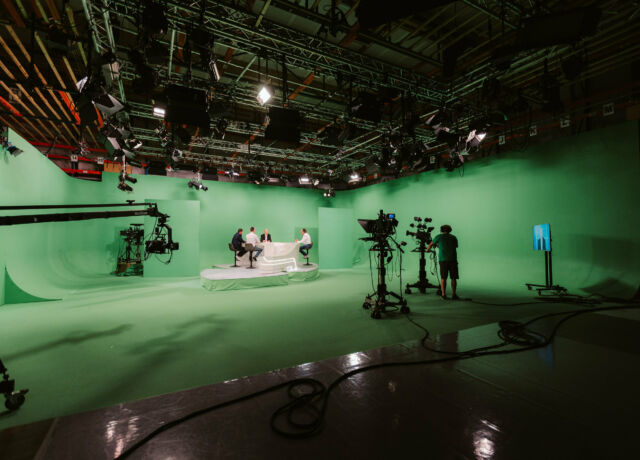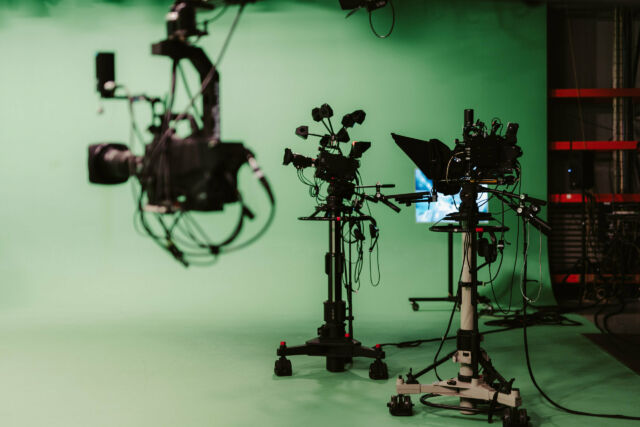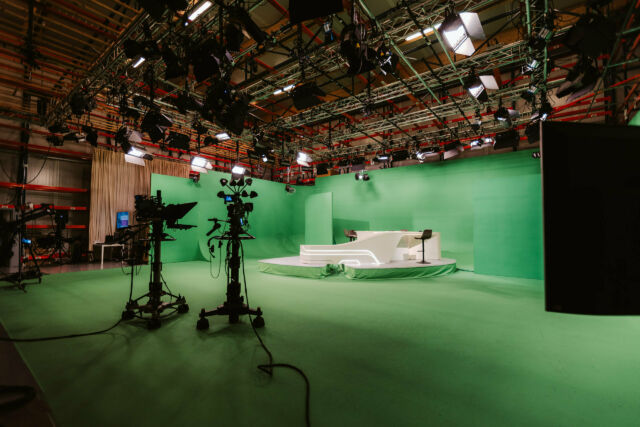 We provide a state-of-the-art infrastructure for shooting or live broadcasting TV shows, documentaries, e-learning, or corporate videos.
Our green screen, virtual, and augmented reality studios are available for rent with or without a team.
Studio 1 is the largest real-time virtual studio in Europe with 200m2 of green screen.
Studio 2 is used for weather and traffic updates 365 days a year. It is also the studio in which the show "Quel Temps!" is broadcast live 5 days a week.
Some of our projects
Solution

Production Year

Estimated Reading Time

< 1 min

Solution

Production Year

Estimated Reading Time

< 1 min
Our related Projects