Projects
Alkass chooses Dreamwall for its World Cup studios.
Production Year

Estimated Reading Time

< 1 min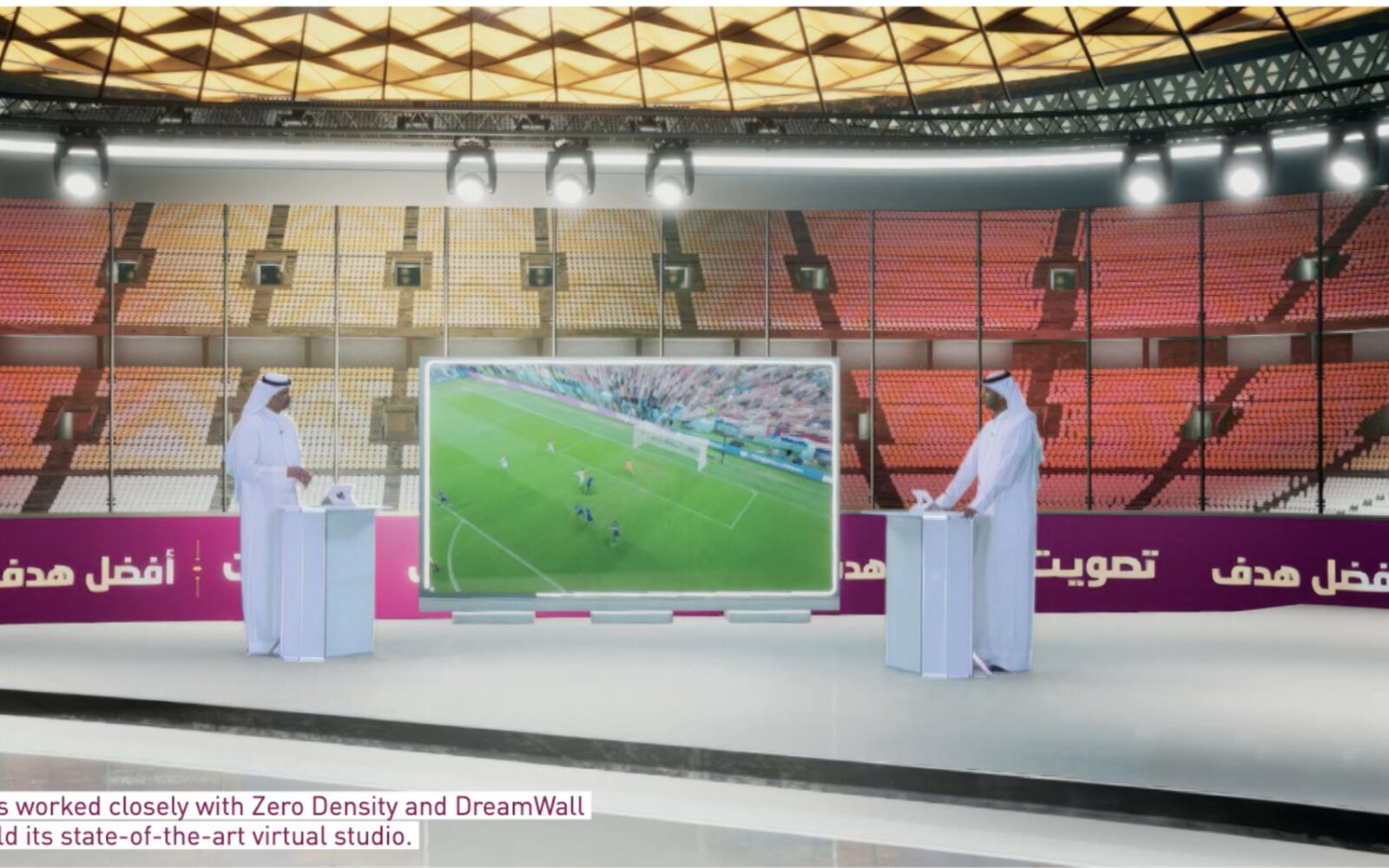 Décors virtuels & réalité augmentée
Sport
How Dreamwall et Alkass Sports worked together for the World Cup 2022
The goal was to create three realistic and immersive virtual sets that could compete with a physical studio.
The studio was equipped with a 4.2 meter by 11.79 meter ChromaLight green-painted cyclorama, four Grass Valley LDX8000 cameras with Canon HDXS lenses, Stype technology for tracking, and ARRI for cyclorama lighting. Four Reality Engines powered by RE AMPERE machines were used to drive the production.
To create the virtual sets, Alkass Sports sent us the plans of their real studios at Dreamwall, the company that would create the virtual elements of the project. The first step for Dreamwall was to transform these plans into a virtual space that could be built and textured in Unreal Engine.
The final result was a resounding success, with costs significantly lower than those of a traditional production. The flexibility offered by the virtual studio was also far greater than that of a physical studio. Thanks to this successful experience, Alkass Sports plans to use more and more virtual elements in its live sports production.
General Info
Distribution date

2022

They're talking about it…
Production Year

Estimated Reading Time

< 1 min

Production Year

Estimated Reading Time

< 1 min