Blog
The weather forecast presented by an Avatar!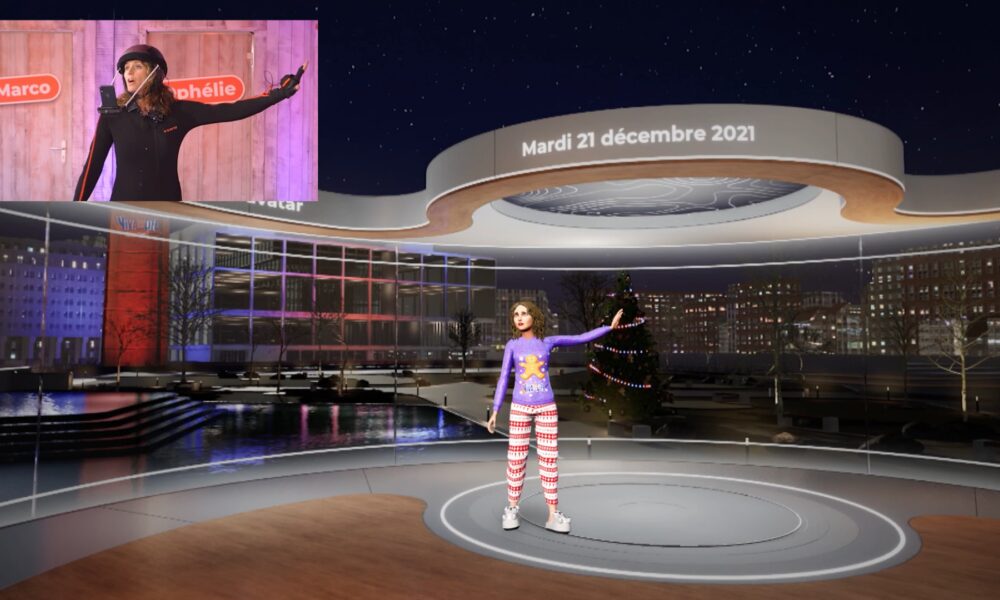 A new technical feat achieved by Dreamwall!
On December 21st, 2021, a new way of presenting the weather was born! A weather avatar arrived on La Une.
This project appeared as part of a solidarity program organized by RTBF, where three presenters were locked in a cube for 144 hours. During this time, they had to face many challenges to raise funds for families in need. One of these challenges was to present the weather from inside the cube and in the actual weather studio.
DreamWall's technical skills were therefore called upon. It took many hours for the teams to create this virtual character, so that it would resemble the presenter as closely as possible.
This avatar is the result of a combination of skills mastered by DreamWall
In addition to weather data management and virtual shooting, motion capture was added to the production expertise, in collaboration with our partner Magic Loom for motion capture. In addition, the avatar is the result of a development carried out by the teams in the Unreal Engine game engine. The avatar was imported and combined with the movements recorded by motion capture to create the final animation. All of this was enhanced by particles also generated in the game engine and transposed into the weather background, which was also renewed in 2020 by DreamWall's graphics teams.
Time was of the essence to complete this project: two months from the creation of the idea to the final broadcast in the studio. Different constraints also had to be evaluated. The on-site preparation time was very short, there were risks of interference due to waves, transforming the cube into a weather bulletin shooting space, which could cause problems in spatial orientation, and integrating weather data, all while respecting the important health standards of the time.
Sara was prepared for the exercise. She was accompanied by a weather presenter, followed the weather bulletin preparation process, the creation of maps, and the use of the virtual studio well before entering the cube. It was imperative that the presenter become familiar with the movements and gestures used in a virtual studio.
On the day of shooting, Sara was equipped with a motion capture suit, briefed on the day's weather conditions, and that was it!
This experience was a real success and may be a first in the development of hybrid weather bulletins!