Blog
Natura Lumen, the mapping event of this summer at the natural site of Ozières.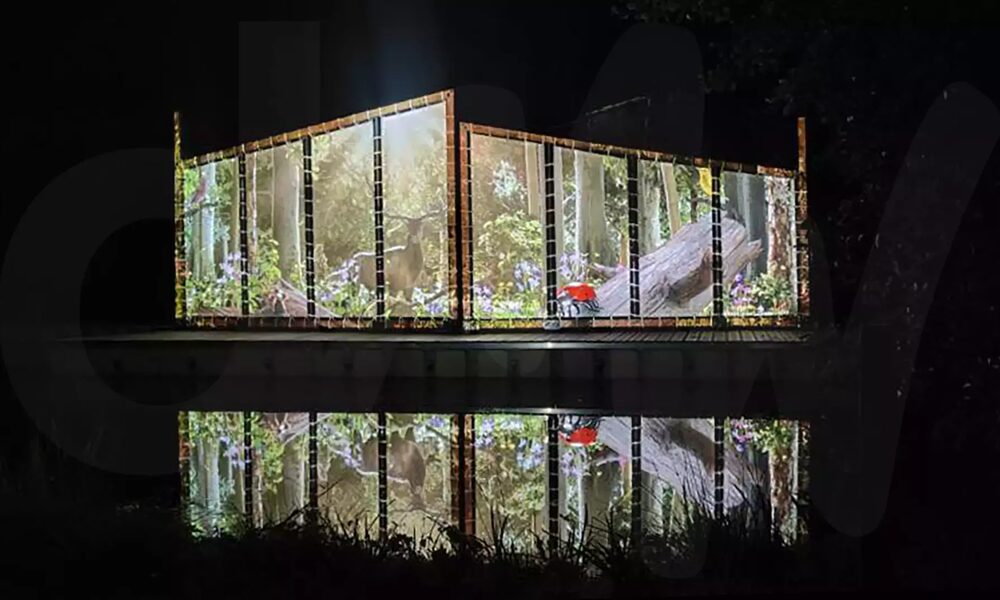 Summer is conducive to outdoor shows and performances. And at Dreamwall, we know this because once again this year, we will settle in Moulins, Auvergne. We have settled in the natural site of Ozières for a mapping event called "Natura Lumen."
In our desire to seamlessly integrate the show with the natural environment, we have considered projecting it in the heart of a pond on the estate, allowing visitors to admire it from its shores.
We have partnered with various subcontractors to achieve the floating of an original structure on which the show will be projected.
This enchanting spectacle, which tells the story of the local nature, its resilience in the face of challenges, and its rebirth, joins the other productions of the Domain ("Les rampants" and "Les Volants," Editor's note) to celebrate the flora, fauna, and energy of nature in a unique contemplative immersive experience.
Come visit us and share your impressions. Have a great summer!