Projects
ALMASHHAD acquires 3 virtual sets.
Production Year

Estimated Reading Time

1 min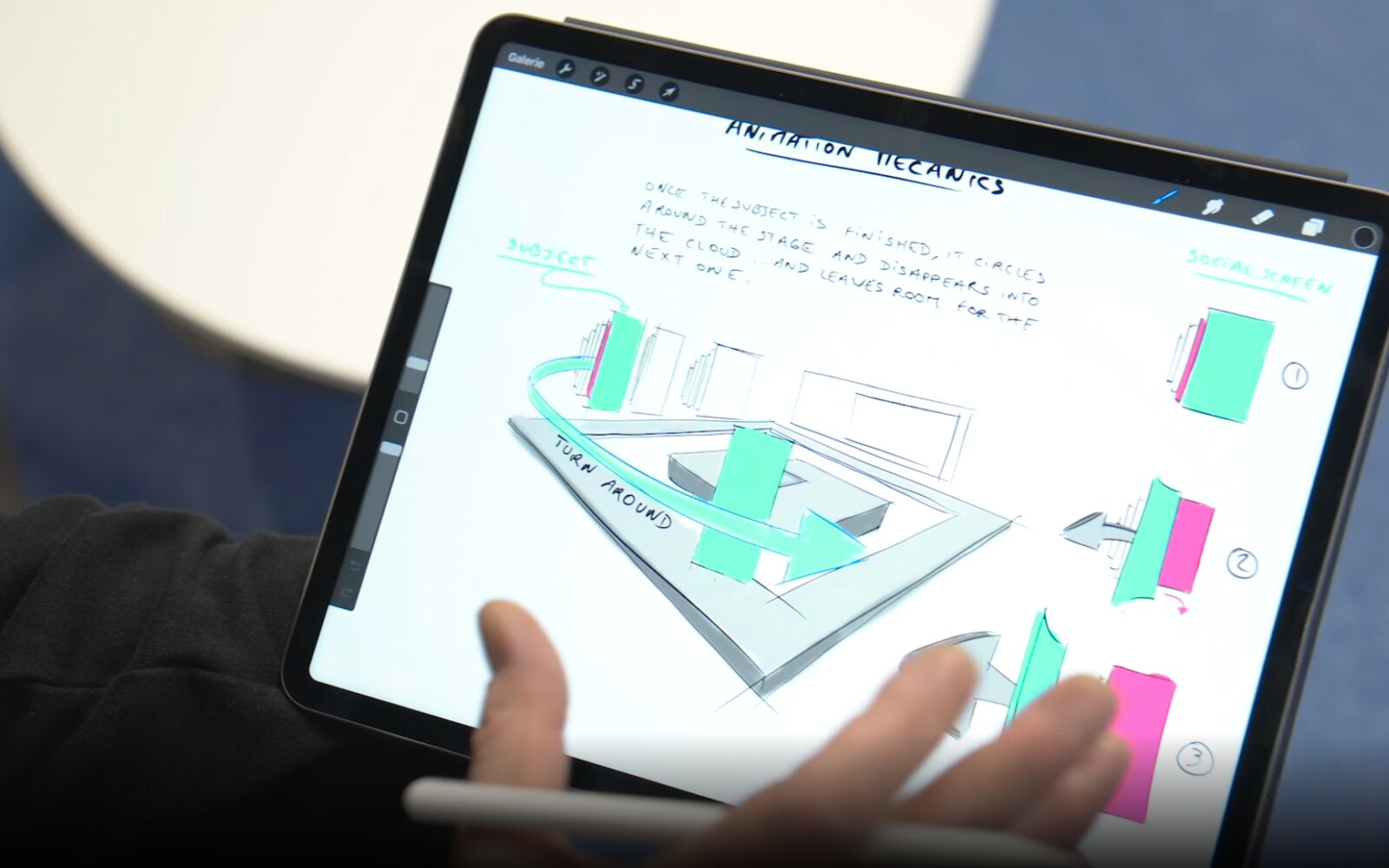 Décors virtuels & réalité augmentée
3D
Réalité augmentée live
Dreamwall is entrusted with the creation and integration of the new sets for Al Mashhad.
In the spring of 2022, we had the extraordinary opportunity to collaborate with the new Dubai-based television channel and digital platform "AL MASHHAD" for the creation and integration of their three new virtual sets.
From the initial development to the complete production of the shows, we worked closely with our partner, Kennedy Agency, a specialist in program creation, to ensure the exceptional quality of each project, including News Show, Medias Trend Show, and Late Show.
Different challenges

One of the main challenges was to build the studio while working on the project, which required careful coordination to ensure a seamless integration between the channel's design and the studio's technical requirements. Additionally, we had to simplify the interface to facilitate the work of newcomers, optimize the available space in the studio, and meet specific client requests, such as integrating a ticker related to the TV news editorial.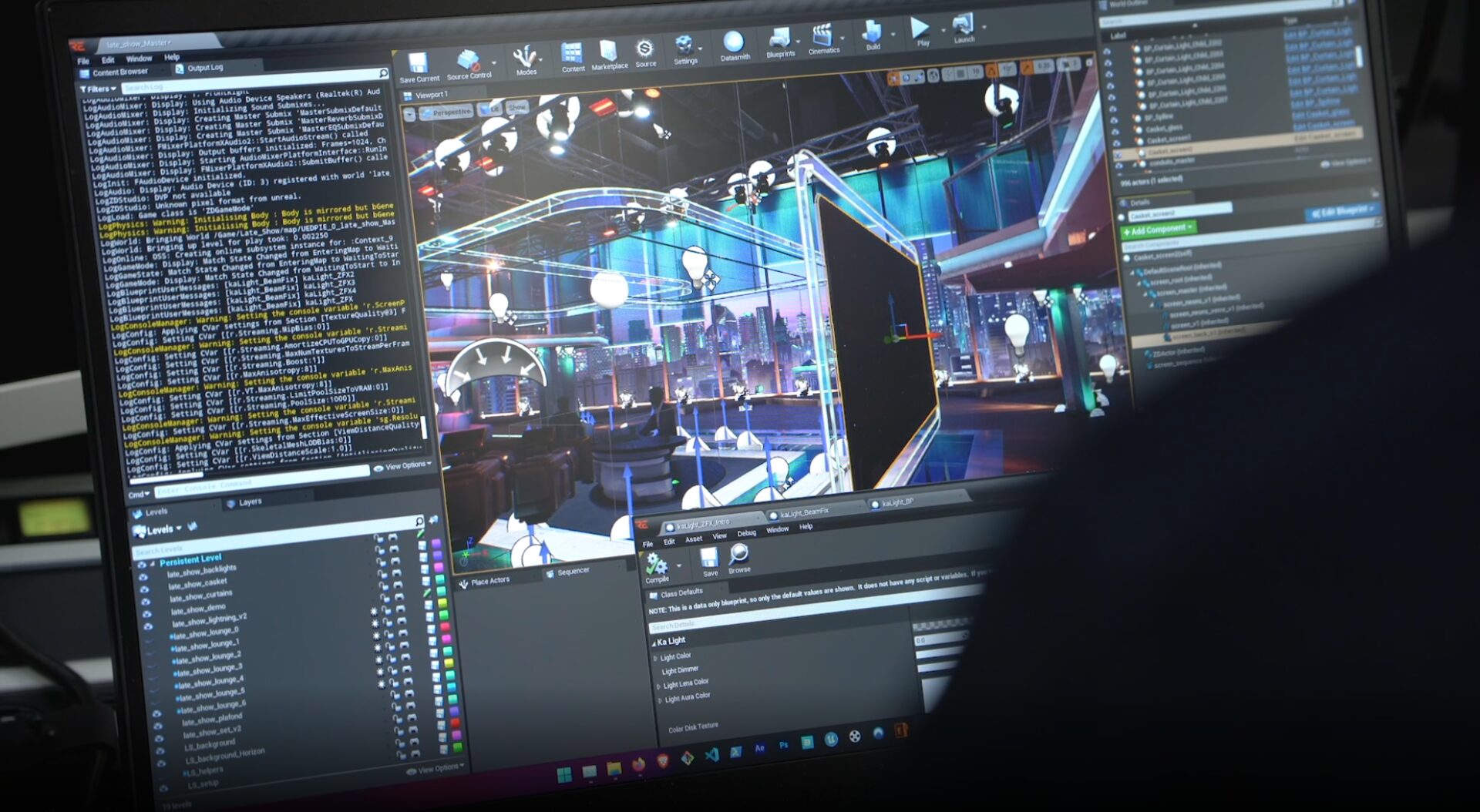 The creative process

Our creation process began with the design phase, where we exchanged sketches and ideas with Al Mashhad. We then presented detailed 3D views and integrated them into Unreal Engine to bring their vision to life. We paid meticulous attention to detail, working on textures, lighting, and visual effects to create captivating and immersive sets. Each step was carried out in close collaboration with the Al Mashhad team to ensure their high expectations were met.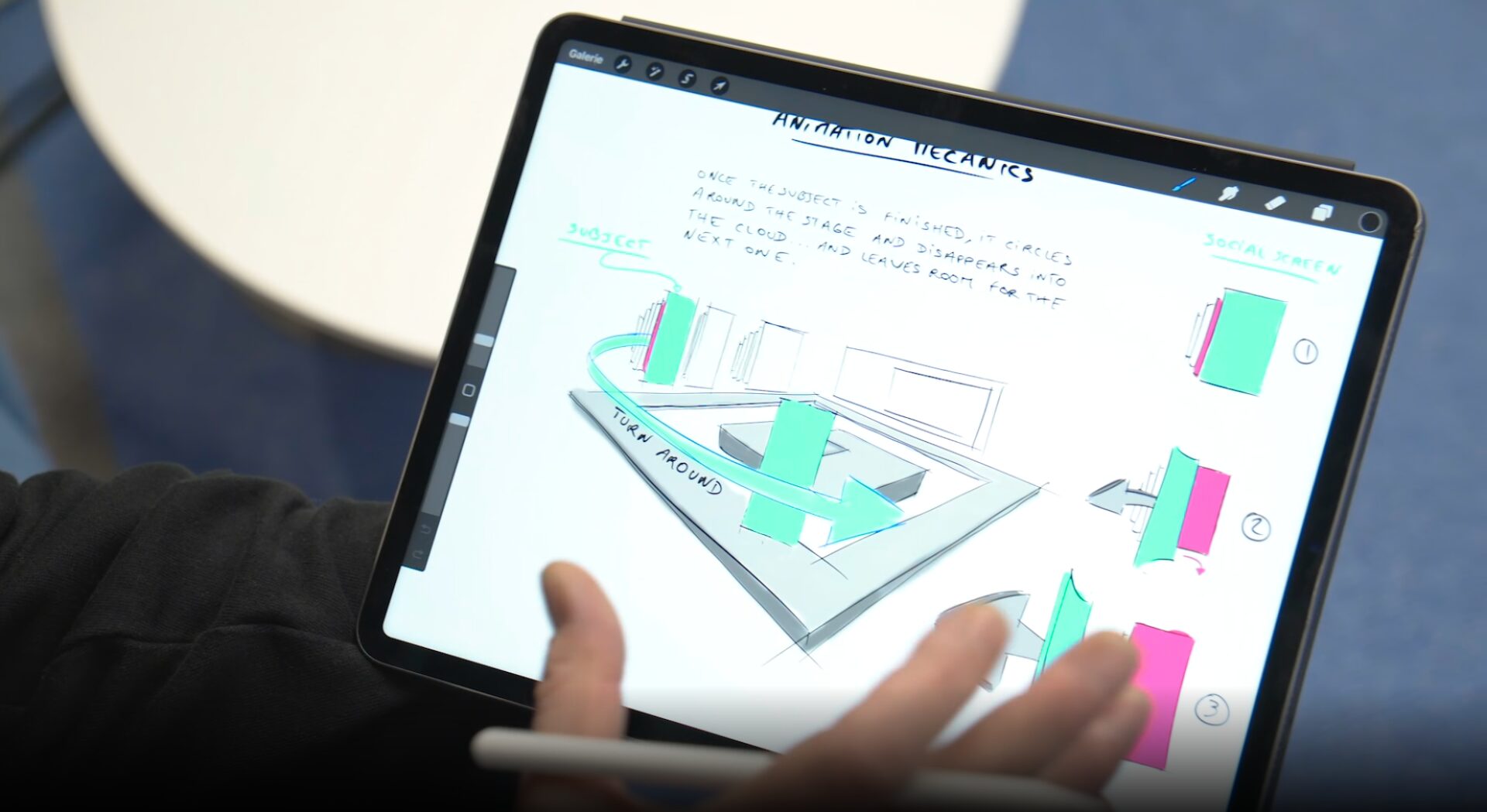 An immersive experience
The Al Mashhad channel is revolutionizing the television industry by providing viewers with an unprecedented immersive experience. Through a combination of technological innovations such as virtual reality and the integration of physical reality, Al Mashhad pushes the boundaries of news and entertainment broadcasting. The extraordinary sets we have created add a new dimension to show presentations, offering a captivating and memorable visual experience.
General Info
Distribution date

January 2023

Type of project / Format

Creation of 3 virtual sets

Producer / Director / Distributor

ALMASHHAD - Dreawall - Kennedy Agency

Credits

AlMashhad - Kennedy Agency (images ©Stékip)
Production Year

Estimated Reading Time

< 1 min

Production Year

Estimated Reading Time

< 1 min

Production Year

Estimated Reading Time

< 1 min