Projects
Dreamwall in the Cour des Invalides in Paris!
Production Year

Estimated Reading Time

< 1 min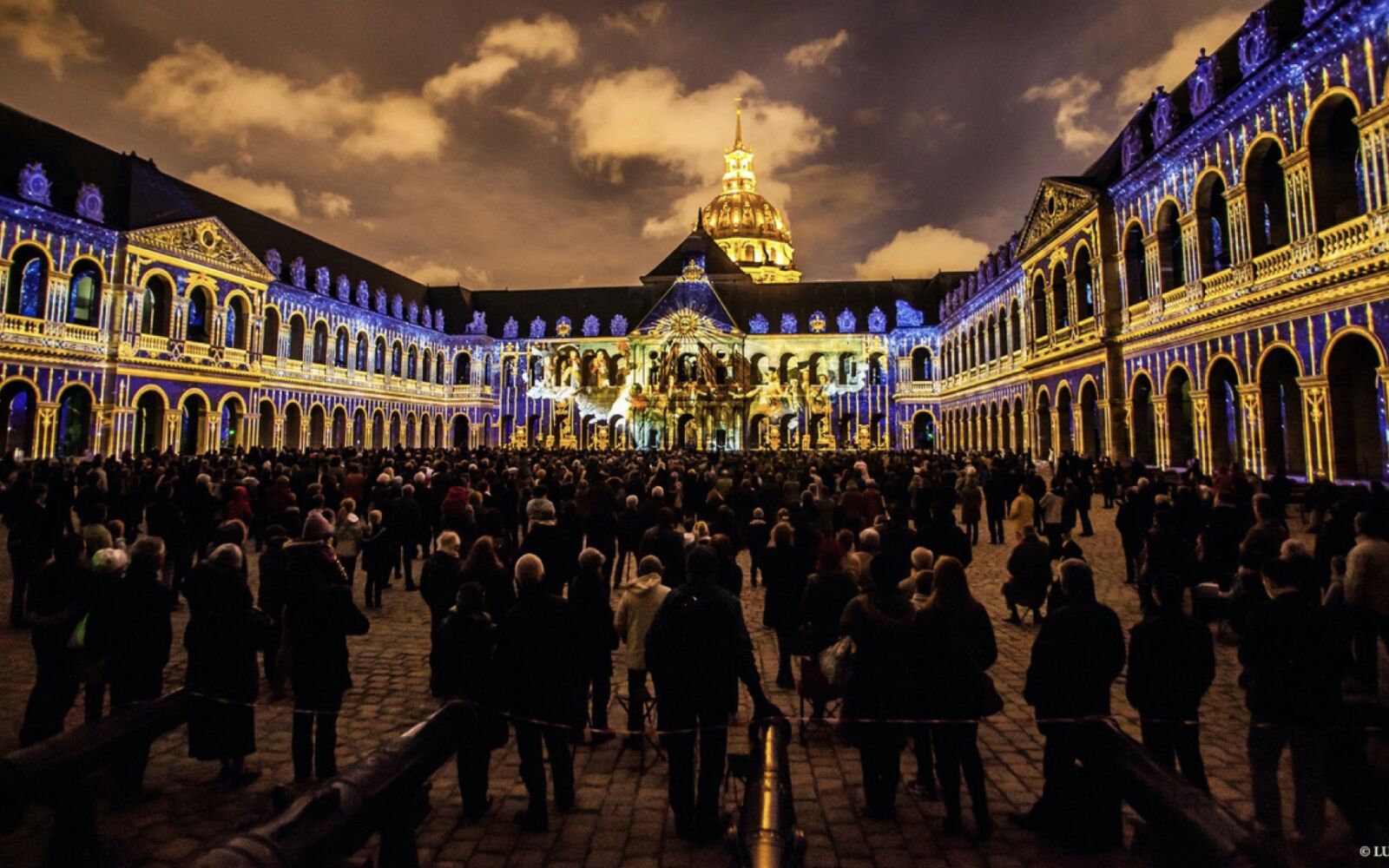 La Nuit aux Invalides 2021 celebrates Napoléon !
For the annual shows that take place every summer in the Cour des Invalides in Paris, director Bruno Seillier has been working with DreamWall since 2018.
The Nuit aux Invalides invites immersive performance enthusiasts to the splendid courtyard of the monument throughout the summer. For the 2021 edition, which marked the 200th anniversary of the death of Napoleon Bonaparte, a brand new show titled "L'envol de l'Aigle" was presented.
The show used a technical setup consisting of 14 4K laser projectors and spatialized sound. The staging was handled by Bruno Seillier, an expert in the field, who has already worked on shows highlighting monuments such as the Eiffel Tower, Notre Dame de Paris, the Mont Saint-Michel abbey and the comtal castle of the City of Carcassonne. Some of these projects were also entrusted to Dreamwall.
Production Year

Estimated Reading Time

< 1 min

Production Year

Estimated Reading Time

1 min