Projects
Final of the French Football Cup 2022.
Solution

Production Year

Estimated Reading Time

1 min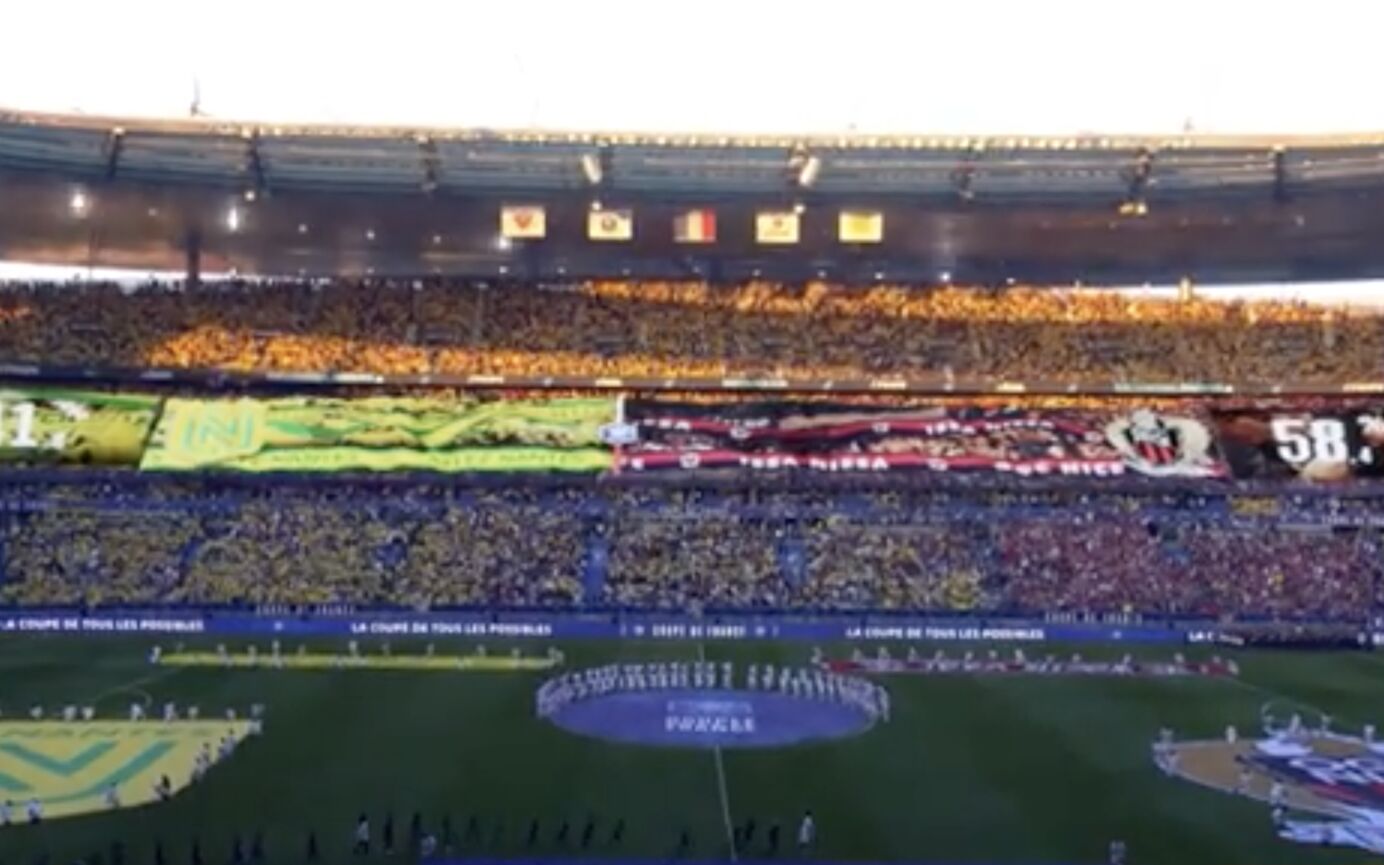 Réalité augmentée live
Sport
An augmented reality tifo for the final of the French Football Cup
The FFF's innovation department turned to Dreamwall to find an innovative way to enhance the stadium by creating a dynamic and interactive link with supporters and viewers.
The idea is to broadcast a digital tifo, powered by the supporters of the 2 finalist clubs, in order to add gamification by giving real-time survey results to the audience on a tifo.
The digital tifo represented a dynamic and moving gauge with:
On the left: the logo of FC Nantes
On the right: the logo of OGC Nice
When?
The game was launched on the social media accounts of the FFF and the clubs during the week leading up to the final. The percentage was announced on FranceTv when the players came out on match day, and the FranceTv presenters were able to announce the score at that time and encourage voting via a hashtag. The votes were counted and the tifo evolved until the kickoff of the final.
How?
A cursor moved to the left or right of the gauge depending on the number of tweets using the public hashtag on Twitter. The percentage of tweets was displayed on each side of the gauge and defined the distribution of the space occupied on the tifo between OGC Nice and FC Nantes
General Info
Distribution date

2022
Solution

Production Year

Estimated Reading Time

< 1 min

Solution

Production Year

Estimated Reading Time

1 min