Projects
QUEL TEMPS POUR LA PLANÈTE ? A 10 years old success story
Production Year

Estimated Reading Time

2 min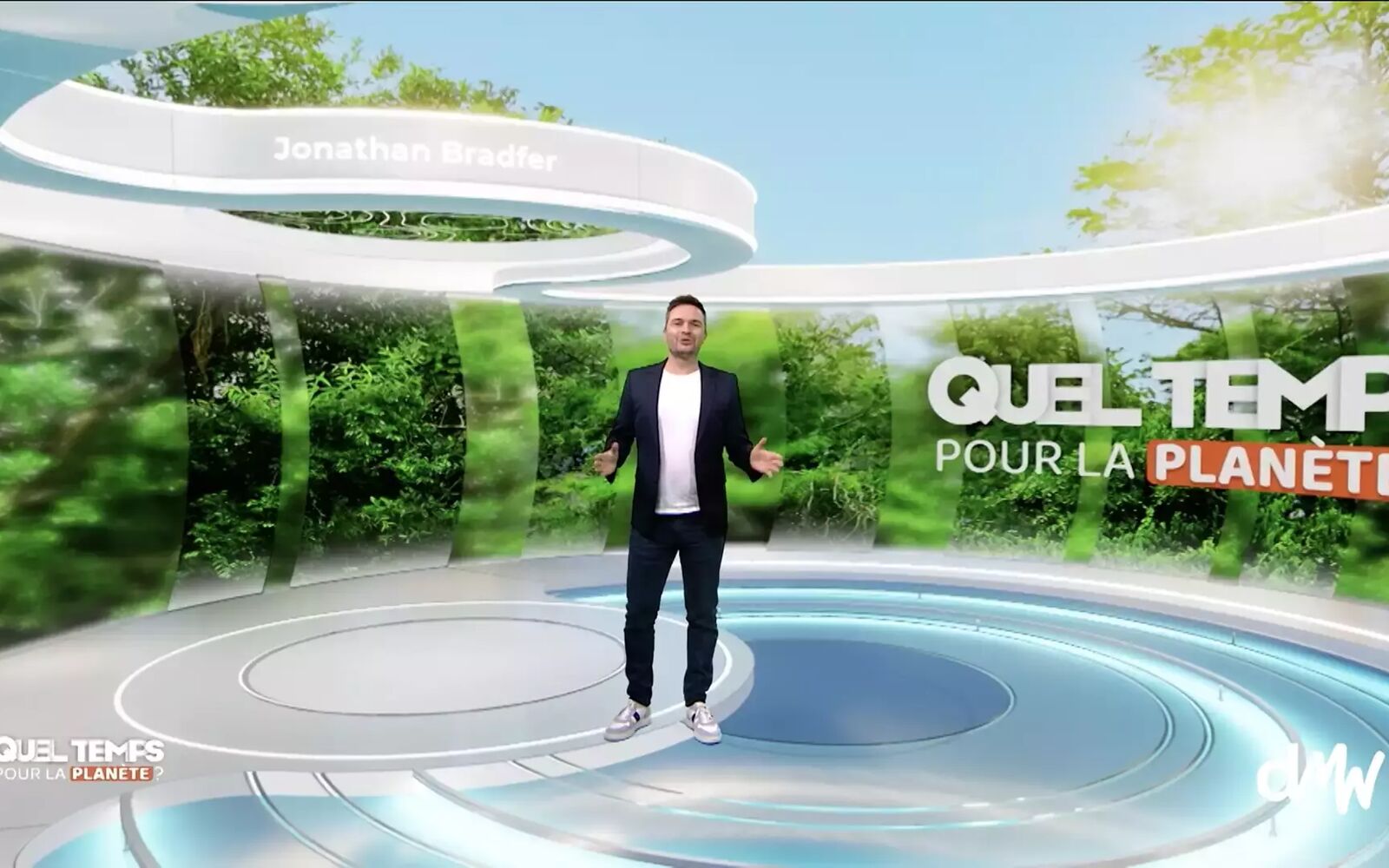 Production intégrée
Décors virtuels & réalité augmentée
Production sur mesure
10 years of Executive Production.
Since March 2013, Dreamwall (formerly Keywall, Editor's Note) has been producing a one-of-a-kind television show. Every weekday at 12:40 PM, "Quel Temps!" is broadcast on La Une (RTBF), just before the 1:00 PM news. In 10 years, the show, thanks to its success, has seen more than 2000 episodes. Let's take a look back at a success story that brightens the days of our teams.
Weather enthusiasts
Weather reports had been going strong in Keywall studios since 2012. It was then that a project for a show aimed at highlighting weather phenomena and explaining what makes the weather was proposed to RTBF.
This idea was championed by Jean-Charles Beaubois, the former head of the Weather Service at the time and the initial host of the show from 2013 to 2014. He shared the screen with Caroline Dossogne, who still contributes explanatory content with the editorial team to this day.
They were then succeeded by Nicolas-Xavier Ladouce until 2021, Jonathan Bradfer, the current host joined in 2022 by Nathalie Guirma (Weather, The Ambassadors - RTBF. Editor's Note) as well as Stéphane Piedboeuf (Weather).

An evolving production
The production model, which had been developed by our production teams at the time, was based on a single recording session per week where 5 to 6 shows were prepared and filmed in our greenkey studio. An optimal production consisting of 9 to 10 people in control room and on set.
Since November 2021, there has been a shift, and the production has moved towards live broadcasting of our 200 annual shows, providing the opportunity to react in real-time to weather news and to offer relevant content at the heart of the news, as was the case with a Special Edition recounting the tragic flooding episode during the summer of 2021.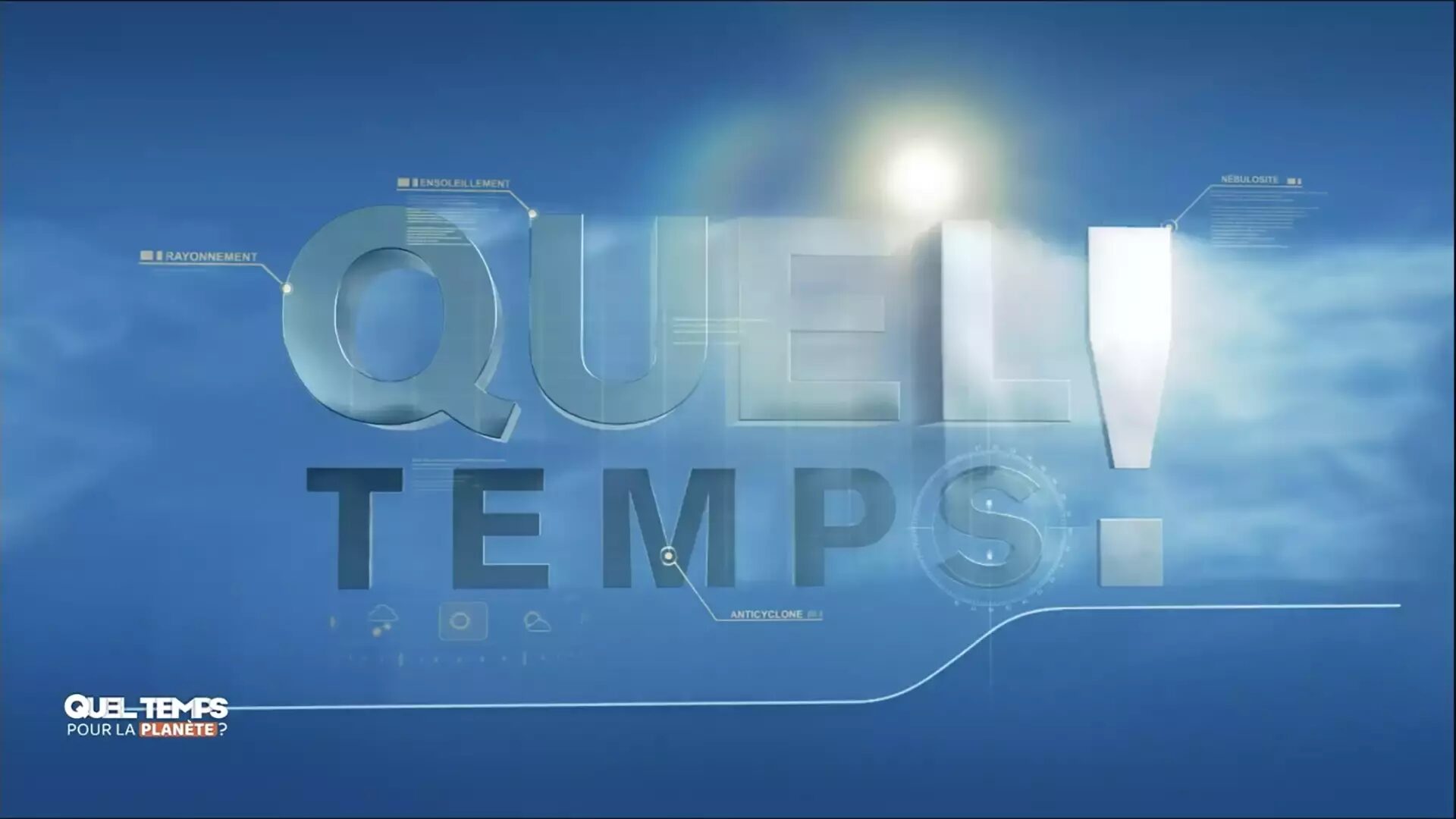 Augmented reality serving information
Since its creation in 2013 by our graphics department, the virtual set, inspired by the existing weather set, has hosted numerous shows where augmented reality served the purpose of conveying information. 3D representations of the Earth globe and meteorological tools have captivated the many viewers who gathered daily.
This wave of success led to the first evolution of the set, this time offering an ever-changing environment in conjunction with the weather. It was possible, with just a mouse click, to transition from the Belgian coast to the Ardennes forests, from bright sunshine to the national downpour, where raindrops glistened on the (virtual!) studio walls.
Then, in January 2023, when RTBF decided to revise the show's identity by first changing its name to "Quel Temps pour la Planète?" (What Weather for the Planet?), its setting adopted cleaner, greener tones in line with the environmental and climate questions that the editorial team strives to address every day.
General Info
Synopsis / Project summary

"Quel Temps pour la Planète ?" is a captivating program broadcast at midday from Monday to Friday on La Une (RTBF), immersing the viewer behind the scenes of weather, both at home and across the globe.

Around ten minutes are dedicated to exploring in detail all aspects of the weather: from climate change issues to renewable energy sources, as well as fascinating scientific topics.

Distribution date

March 2023 to now

Type of project / Format

Daily TV program

Producer / Director / Distributor

Dreamwall - RTBF

Credits

Dreamwall - RTBF ©2013-2023
Production Year

Estimated Reading Time

< 1 min

Production Year

Estimated Reading Time

3 min

Production Year

Estimated Reading Time

1 min